Category Archives:
DEFENCE KBA
Sample images from Defence KBA Project field studies for reference purpose.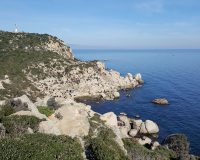 M-17-Karabiga-HT01 HT02 HT03 HT04 HT05 SAD-AFAG has issued Karabiga South West Marmara Biodiversity Report in February 2016. The report has been disseminated to the relevant Ministries, Karabiga Municipality and Town Council members and national & local scale NGOs and the investors.
The existing regulation on disturbance to Mediterranean monk seals in caves along Turkish coasts was amended as proposed by SAD-AFAG in January this year and published by DG Fishery & Aqua Products in the Official Gazette dated 13 August 2016.